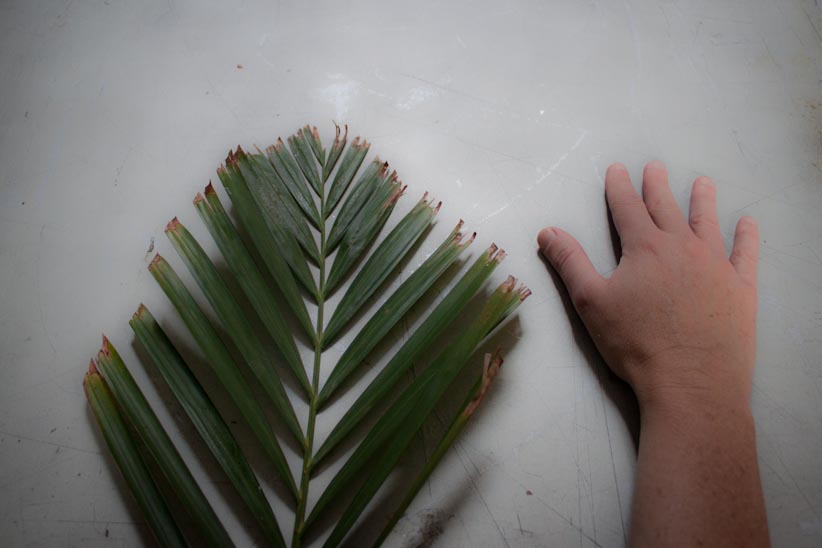 Empathic Limb Clinic is an immersive sensory experience for one person at a time. It offers you the chance to cultivate the mind and reconsider your relationship with nature.
This unique live artwork blends horticulture with neuroscience. Cat Jones invites you into The Plantarum, a mobile field laboratory of micro-experiments for an experience that may literally change your mind.
Jones leads you in an intimate conversation between the human mind and flora. She takes you on a surprising internal journey through deep time from the past, the present, into the future to raise questions that are global and social, political and personal.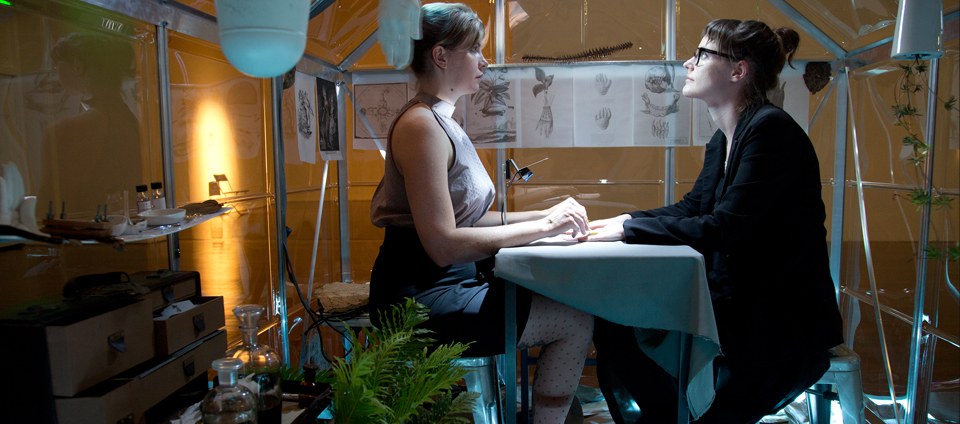 Fieldwork: Empathic Limb Clinic is mobile and off power. This clinic setting interrupts the aesthetics of an outdoor landscape presenting a surprising mediated nature experience in the middle of a field, forest, garden or park. Fieldwork poses questions about the present and future state of the anthropocene.
The Plantarum: Empathic Limb Clinic is a constructed oasis environment in the form of a greenhouse and a field laboratory of micro experiments.The Plantarum interrupts the aesthetics of the gallery or the landscape and simultaneously blurs borders of history and the present scientific, industrial and domestic spheres.
More information can be seen here